Routine, scheduled maintenance is part of owning a vehicle. Whether you're due for an oil change or 30k mileage service, Hayes Engine Management will make sure your car gets the thorough, restorative attention it needs to keep on chugging along. We believe in delivering best-in-class maintenance, so you get the best performance and longevity out of your vehicle.
Diagnostics
Knowing the nature of the problem is the first step to solving it. Our shop uses state-of-the-art OBD technologies to get information about various dash lights and sensors before we do any work. This ensures we're taking the right approach and fixing what needs to be fixed—not just guessing! We can address:
Check engine lights
Oxygen sensors
EGR valves
Purge valves
Vent valves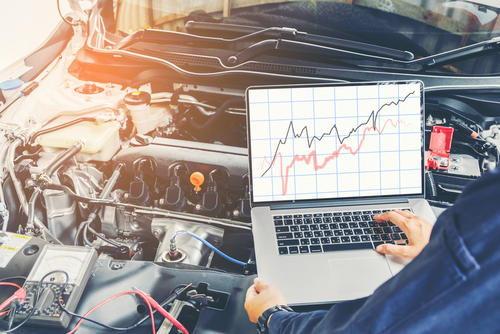 Tune-Ups

When performed routinely, auto tune ups in St. Louis, MO are a great way to balance the performance of your vehicle. We'll outfit you with new spark plugs, tension your belts, check and replace filters, top off your fluids and more. You'll get better fuel economy, performance, emissions and more with a thorough tune-up!




Oil Changes

Nothing is more important than staying up to date on oil changes in St. Louis, MO. We'll help keep you on-track and make sure you're getting the right oil, filter changes, flushes and more. We use the best synthetic oils and make sure to always inspect your engine for issues during an oil change. Let us keep friction issues to a minimum in your engine environment.




Auto AC and Heating

Not every shop is equipped to handle auto AC and heating issues. We are! We can service your blower unit, coolant recharges and much more, to make sure your vehicle is capable of keeping you comfortable while you're on the road.
Keep Your Car Running Right
You should never skip general maintenance for your vehicle. An oil change, tune-up or quick diagnostic evaluation could prevent bigger, costlier problems from arising in the future, saving you headaches and money! Let Hayes Engine Management keep you on track with routine maintenance—give us a call today at 314-371-1295 if you're due for a scheduled service.